A small definition of Aquacycling
Aquacycle means "bike in the water."
The aquacycling ("to pedal in water") is a physical activity and sport practiced in swimming pool, sea, lake, and river. The principle is to pedal a bicycle without the latter don't move.
What is the principle of aquacycling ?
The aquacycling is a condensed of four sports in one: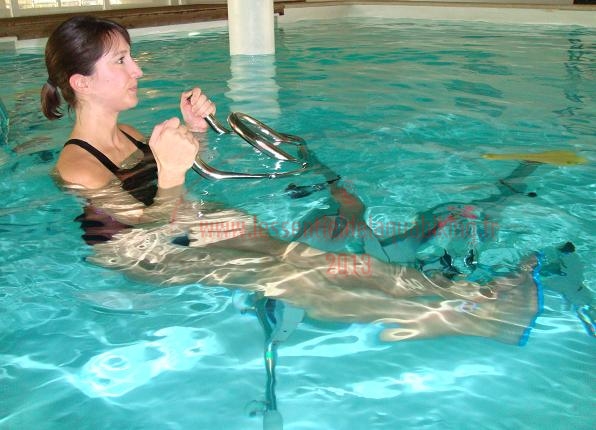 – Aerobics,
– Stretching,
– Running and
– cycling.
By practicing regularly aquacycling you will increase your cardio-respiratory ease, your muscles and joints will be relaxed gradually.
Who can practice ?
The aquacycling can be practiced by anyone who wishes. The activity is often recommended for people suffering from blood problems (varicose veins, heavy legs), joint problems (osteoarthritis, prosthesis), overweight people, people with asthma (spasm of the bronchial muscles) but also for athletes of all levels.
What are the benefits of aquacycling ?
The resistance of the water acts on all muscle ensuring the body toning and fat elimination.
The water pedaling therefore produces a continuous massage on the legs, pelvis and abdominal belt, it promotes the gradual elimination of cellulite !
Aquacycling modifies the body:

skeleton
muscle
nervous system
 respiration
heart
Practice regularly Aquacycling is good for the health and allows you to take care of his spinal column!
From 25 years, it begins to settle down. This slowdown is due to alteration of the invertebral disks.
Between 25 and 70 years, it loses 2 to 3 centimeters in a man and 5 to 6 centimeters in a woman.
To 70 years, for a woman, a third of the bone mass disappears and 0.5 per cent per year of the muscle mass is lost.
In 50 years a human body loses ¼ of its muscle mass.
Hence the importance of regular sporting activity! And the aquacycling!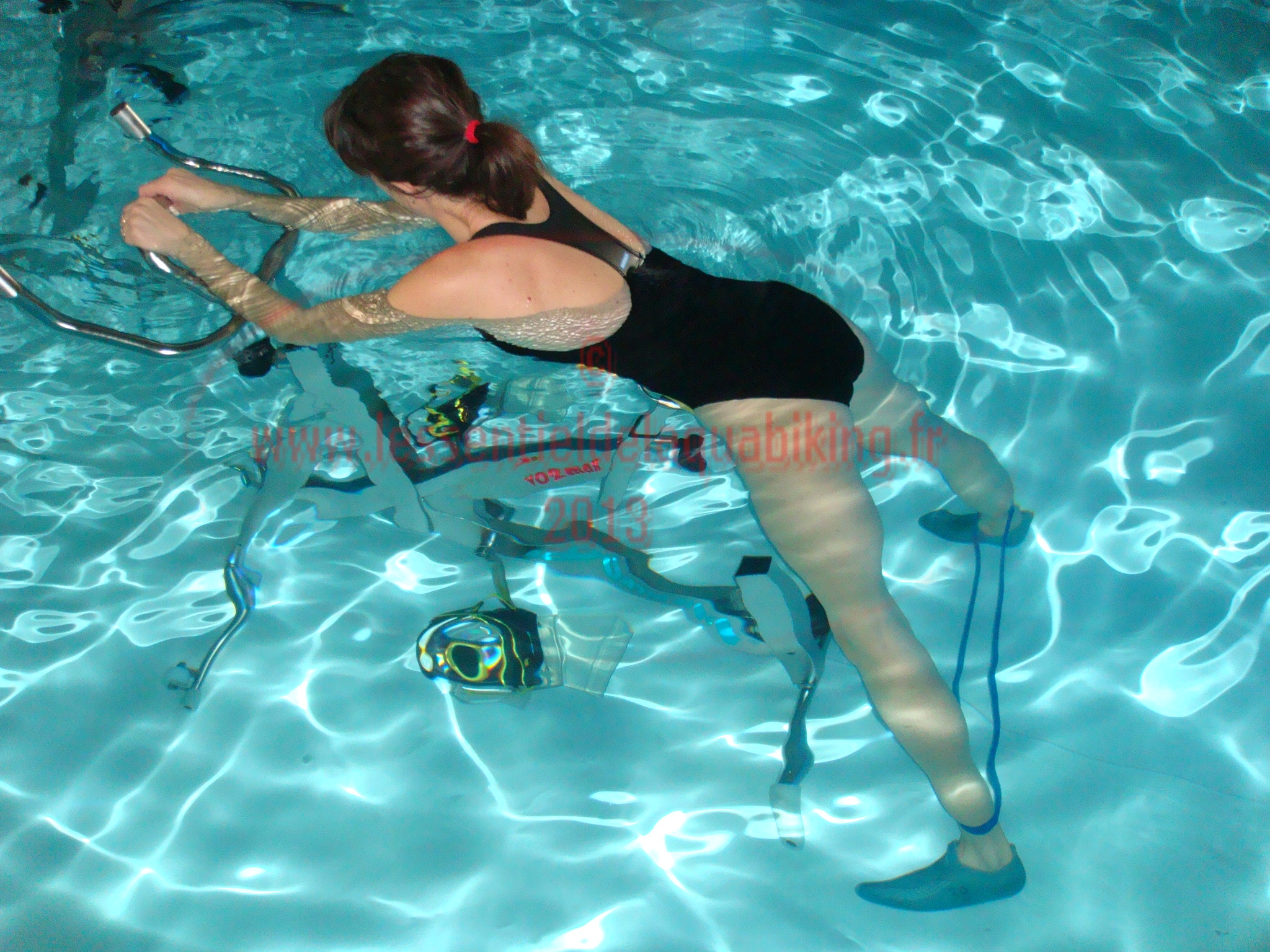 Don't hesitate anymore!

To assist you in your dayly practice, browse the blog and its many advice
and get the only book currently available on "Essential of aquacycling"!