Hello,
You want to acquire the book "Essential of aquacycling" to orient you to the knowledge of this activity.
This book is the result of research work, scientific studies conducted over many months.
In the hope that this book allow you to better discover and practice the aquacycling, we are presenting to you, below, the summary of the book.
SUMMARY of Essential of aquacycling
The author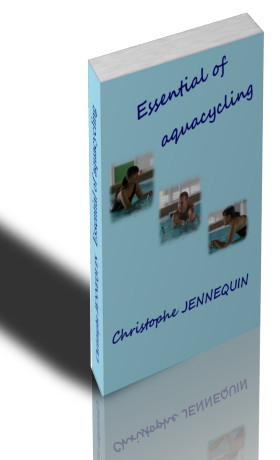 The author's word 
What is aquacycling ?
What are the virtues of aquacycling ?
The aquacycling modifies the body
Comparison of rates and heart rates between sportives and non-sportives
How to practice the activity ?
Set your aquacycle
Breathing
The importance of breathing
The functions of the respiratory system
Stages of breathing
The rib cage and diaphragm
What are the organs of respiration ?
The respiratory movements
Respiratory rate
Adaptation of the breathing exercise
A stitch ?
Energy systems
The breakdown of carbohydrates
The degradation of lipids or fats
Alactic anaerobic spinneret
Anaerobic lactic spinneret
Aerobic spinneret
Pros and cons of the three spinnerets
Definition of VO2max
Variability factors of VO2max
What is the interval training ?
Training begins at the table
Conversion of chemical energy into mechanical energy
The ATP molecule of energy in the organism
Sport nutrients
Carbohydrates
lipids
Proteins
Vitamins
Minerals
Water
The main causes of water loss
Symptoms of dehydration
How to eat ?
Food balance
Example supply for aquacycling session at 10:45
Elements of imbalance
Smoking and asthma
Cramps
The sportive diet must be balanced before all
The Training Program
Planning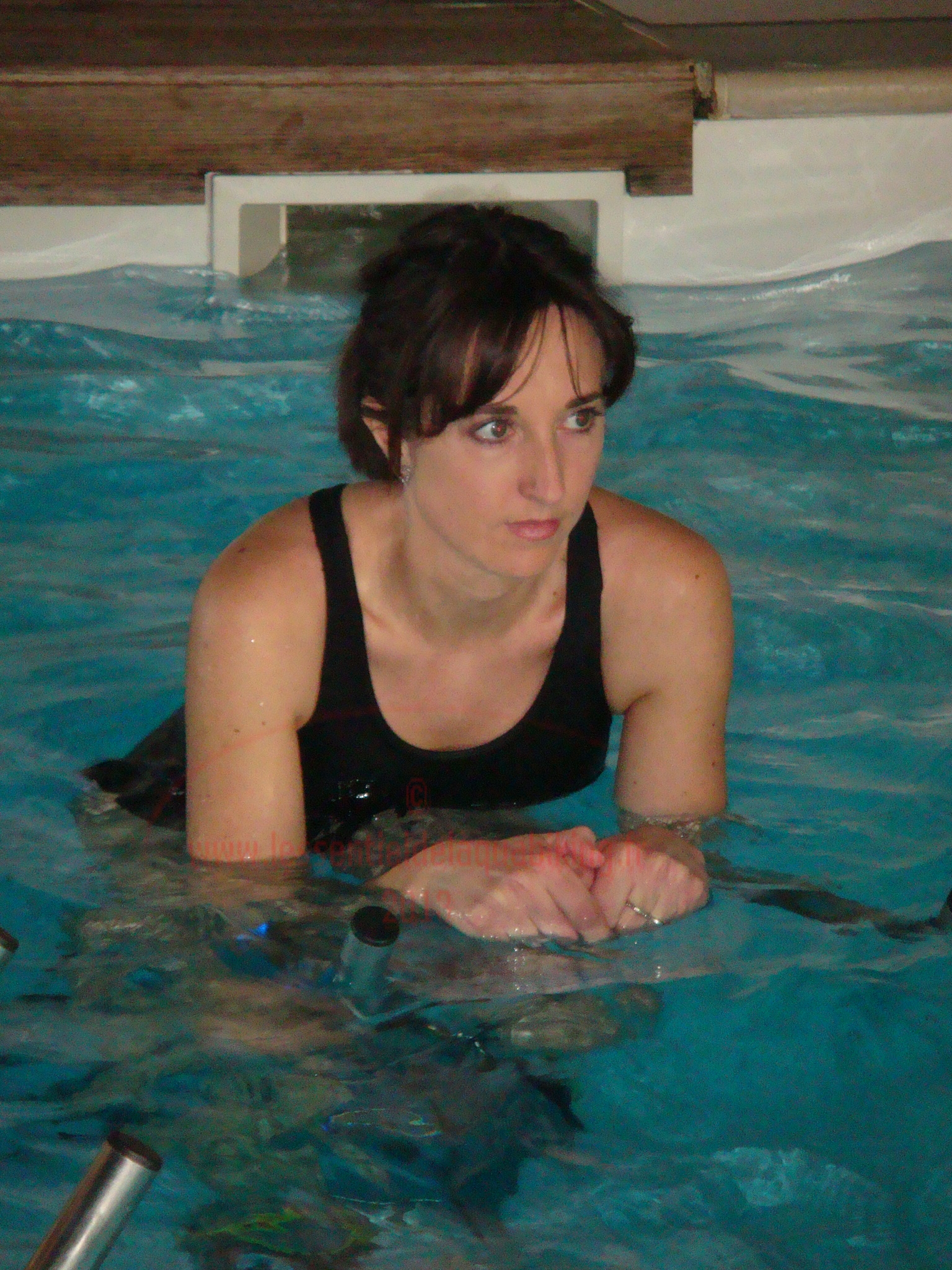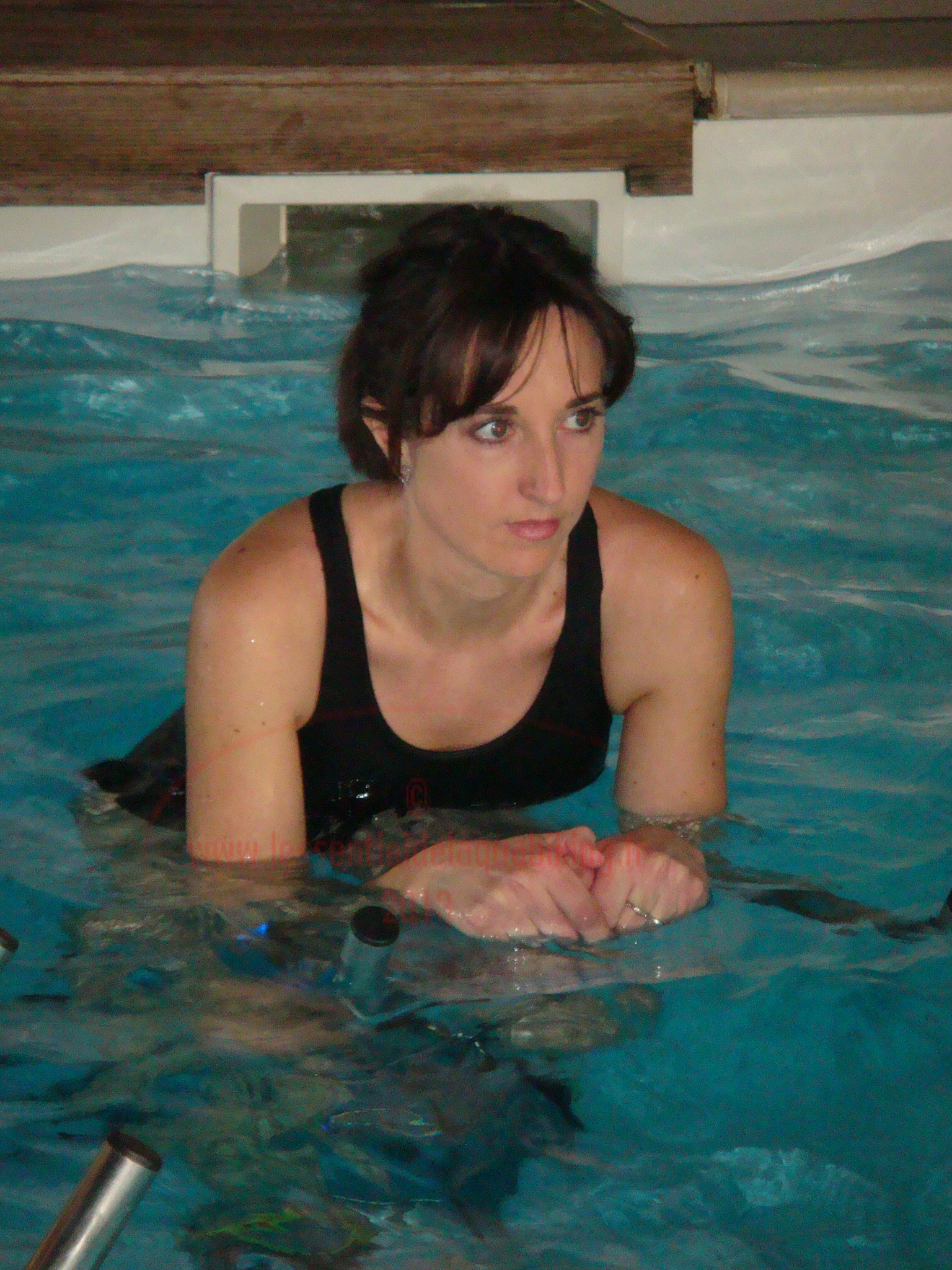 Definition of objectives
Plan season
The macro-cycle
The meso-cycle
The micro-cycle
The different types of sessions
The series
The different forms of series
The general laws of the drive
The training of VO2max
The training Interval training
The abdominal training
Overcompensation
Factors overcompensation
Terms of use
Schema overcompensation base
Diagnosis of overtraining
The catalog of exercises
The lesson plan
Warming
The objectives of the heating
The list of exercises
Recovery after exercise
Stretching
Exercise n°1              Pedaling front and rear
Exercise n°2              Arms outstretched, small handlebar
Exercise n°3              The pendulum arm
Exercise n°4              Arm rotation
Exercise n°5              Elbows handlebar (or position Triathlete)
Exercise n°6              Chest on the handlebars
Exercise n°7              Comes and Goes
Exercise n°8              Lifted / Lowered
Exercise n°9              Side (or dancer)
Exercise n°10           Abdominal
Exercise n°11           Down on the seat and legs extended
Exercise n°12           Front of the handlebar
Exercise n°13           Back
Exercise n°14           Behind the saddle
Exercise n°15           Shoulders with elastic
Examples of sequences of exercises
Appendix
The human skeleton and muscles
Abbreviations
Bibliography 

Thank you for your interest.